The Captivating World of Popular Political TV Series: Unveiling Intrigue, Power, and Complexity
Are you passionate about politics and crave the thrilling world of power struggles, scheming politicians, and gripping storylines? Look no further! This article dives into the captivating realm of popular political TV series that will leave you on the edge of your seat. From the gritty and complex world of "Mayor of Kingstown" to the explosive and masterful storytelling in "Homeland," these shows will hook you from the very first episode. Join us as we explore a world where politics takes center stage and the fate of nations hangs in the balance. So, grab your popcorn, settle in, and get ready for a rollercoaster ride through the captivating universe of Popular Political TV Series!
Mayor of Kingstown
CREATOR: Hugh DillonCAST: Jeremy Renner, Dianne Wiest & Kyle Chandler
The McClusky family holds immense power in Kingstown, Michigan. Their area of expertise is the prison business, which thrives in such a region. However, their controversial empire comes at a high cost. As they delve deeper into the business of incarceration, issues of systemic racism, corruption, and inequality arise. Taylor Sheridan and Hugh Dillon have created this crime-thriller saga, starring Jeremy Renner, Dianne Wiest, Emma Laird, Derek Webster, Taylor Handley, Hugh Dillon, Pharez Lass, Tobi Bamtefa, Kyle Chandler, and Aidan Gillen. Watch the trailer for Mayor of Kingstown
Stream Mayor of Kingstown via:
Netflix | Amazon | All Release dates
City on a Hill
CREATOR: Chuck MacLeanCAST: Kevin Bacon, Aldis Hodge, Jonathan Tucker, Mark O'Brien
Set in 1990s Boston, an African American District Attorney from Brooklyn aims to bring about change. In an unlikely partnership, he joins forces with a corrupt FBI Agent. Watch the trailer for City on a Hill
Stream City on a Hill via:
Netflix | Amazon | All Release dates
Homeland
CREATOR: Alex Gansa, Howard GordonCAST: Claire Danes, Mandy Patinkin, Damian Lewis The plot revolves around a returning Prisoner of War who is highly revered and appreciated but a CIA agent is totally convinced that the soldier has been brainwashed and... Read more
Watch the trailer for Homeland
Stream Homeland via:
RATING: 84/100 Netflix | Amazon | All Release dates
Designated Survivor
CREATOR: David GuggenheimCAST: Kiefer Sutherland, Natascha McElhone & Maggie Q
Kiefer Sutherland delivers a brilliant performance in this suspenseful political drama about a low-level Cabinet member who unexpectedly becomes the President of the United States after a terrorist attack... RATING: 81/100 Watch the trailer for Designated Survivor
Stream Designated Survivor via:
Netflix | Amazon | All Release dates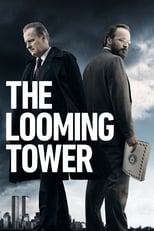 The West Wing
The West Wing may feel less connected to the reality of American politics now, but that should not diminish the joy and magic of Aaron Sorkin's classic series.
Considered one of the greatest TV shows of all time, Sorkin presented an idealistic view of the White House and its inner workings.
With Martin Sheen as President Bartlet and a talented cast including Allison Janney, Richard Schiff, and Rob Lowe, the series remains the definitive political drama and a highly influential TV show.
Where to watch it
All seven seasons of The West Wing are now streaming on All 4 and Amazon Freevee
Stream every episode of This England on Wednesday, 28 September on Sky Atlantic with NOW.
State of Play
BBC
This 2003 political thriller by writer Paul Abbott remains essential viewing almost 20 years after its initial release.
Starring David Morrissey, John Simm, Kelly Macdonald, Polly Walker, Bill Nighy, and James McAvoy, the series follows an investigation into what appears to be a drug-related killing that uncovers a much larger conspiracy involving an MP and the oil industry.
Where to watch it
State of Play is available to purchase on Prime Video
Veep
British politicians often mention the country's "special relationship" with America, making it fitting that one of the most successful critiques of US political culture came from a transatlantic collaboration.
Veep, created by Scottish writer and producer Armando Iannucci after an unsuccessful attempt to adapt his Westminster satire The Thick of It for an American audience, derived its name from the Vice President's title.
For the first four seasons, Iannucci and his all-British writing team from The Thick of It, including Jesse Armstrong (creator of Succession), crafted the show before Iannucci passed the torch to former Seinfeld producer David Mandel.
Julia Louis-Dreyfus delivered a comedic masterclass as Vice President Selina Meyer, whose career is a series of spectacular failures while her advisors, assistants, and staff jockey for power around her.
Where to watch it
Veep is available to purchase on Prime Video
Yes Minister / Yes, Prime Minister
Running from 1980 to 1988, Yes Minister and its sequel Yes, Prime Minister remain beloved and worryingly accurate depictions of British politics even after 40 years.
Clips and quotes from this British sitcom are still shared on social media today, as the truths about the inner workings of the British political system and civil service depicted in the show remain relevant today.
Paul Eddington's Jim Hacker and the duo of civil servants, Sir Humphrey Appleby and Bernard Woolley, played by Nigel Hawthorne and Derek Fowlds, form one of Britain's greatest sitcom teams.
Where to watch it
Every season of Yes Minister and Yes, Prime Minister is available for streaming on BritBox
The Plot Against America
CREATOR: David SimonCAST: Winona Ryder, John Turturro & Zoe Kazan
An alternative historical narrative of America is told through the perspectives of Jewish characters. In this version, Franklin D. Roosevelt loses the presidency to Charles Lindbergh, leading to a rise in antisemitism. The Roth family of Newark, New Jersey becomes a target of this persecution during Lindbergh's rule. Based on the novel by Philip Roth, which draws from the author's own experiences growing up in America. Watch the trailer for The Plot Against America
Stream The Plot Against America via:

Netflix | Amazon | All Release dates
The Politician
CREATOR: Ryan MurphyCAST: Gwyneth Paltrow, Barbra Streisand, Ben Platt
The Politician follows the political aspirations of a wealthy Santa Barbarian, Platt Playton. Watch the trailer for The Politician
Stream The Politician via:

Netflix | Amazon | All Release dates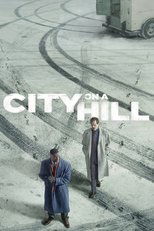 From complex power struggles to heart-pounding suspense, these popular political TV series offer viewers an immersive experience into the intricate world of politics. Whether you're seeking a gripping drama, a satirical take on government, or a thought-provoking alternate history, there is something for everyone on this diverse list. So grab your popcorn, settle in, and prepare to be entertained as you delve into the captivating realm of political intrigue. These shows remind us that while the decisions made within the halls of power may shape nations, it is the intricate web of human emotions and motivations that truly drive the narrative forward. Get ready for a thrilling ride as you explore the captivating world of political TV series.