Discovering the Gems: Exploring the Best Danish TV Series on Netflix
Are you on the hunt for a thrilling, edge-of-your-seat TV series that will keep you glued to the screen? Look no further! In this article, we will take you on a journey through the captivating world of Danish TV, where some of the best Danish TV series have gained international acclaim. From chilling crime dramas to hilarious comedies, stirring dramas to gripping serial killer shows, Denmark has captured the hearts of viewers worldwide with its incredible storytelling and unforgettable characters. Get ready to immerse yourself in a world of suspense, laughter, and pure entertainment as we explore the birth of Denmark TV series and the must-watch shows that have taken the streaming world by storm.
The Origins of Danish TV Series
The introduction to Danish TV series for viewers outside of Scandinavia often begins with two popular shows, starting with Borgen in 2010. This political drama revolves around the nation's first fictional female prime minister, Brigitte Nyborg. As portrayed by actor Sidse Babett Knudsen, Nyborg finds herself navigating the power struggles between different political parties and individuals as she rises to power. While she strives to govern a modern nation under a coalition government, her personal connections with her family become strained, creating a challenging balancing act. Borgen offers a captivating story filled with political intrigue.
Another significant Danish series that caught the attention of non-Scandinavian viewers is The Killing. Originally released in 2007, this police drama takes place in the gloomy landscapes of Denmark. The story follows detective Sarah Lund as she investigates a murder case. The show's visuals, featuring the cold waters of the Øresund and the city of Copenhagen in shades of gray and blue, create a captivating backdrop for the brooding detectives. Sofie Gråbøl delivers a memorable performance as Lund, and her character squares off against Lars Mikkelson, who portrays a mayoral candidate connected to the crime. The Killing's success led to the creation of an American remake set in Seattle, showcasing the gloomy atmosphere associated with Danish TV series.
The popularity of The Killing also helped popularize a new genre known as "Nordic noir." This genre features Danish detective shows that depict grim-faced cops pursuing brutal murderers in Denmark's typically orderly and calm settings.
Following the success of The Killing, another highly acclaimed Danish crime series, The Bridge, gained international recognition. The story revolves around a crime that occurs on the Øresund Bridge, which connects the Swedish city of Malmö to Copenhagen. Detectives from both countries must work together to solve the case as the body was found exactly on the border. Sofia Helin takes on the lead detective role, partnering with a testy male Danish counterpart, Rafael Pettersson. The Bridge became a modern classic in Danish crime series, showcasing intense investigations and complex storylines.
Popular Danish TV Series:
1. Borgen: Set in Copenhagen's Christianborg Castle, the seat of Denmark's Parliament, Borgen focuses on the political drama surrounding Denmark's first female prime minister, Birgitte Nyborg. Actress Sidse Babett Knudsen portrays Nyborg, who faces challenges within Parliament and her own family while striving to maintain power.
2. The Killing: Known for its solid character development and intricate storylines, The Killing is a Danish TV show that follows detective Sarah Lund and her partner Lennart Brix as they solve complex murder cases.
TV Series:
1. Kastanjemanden (The Chestnut Man): Released in 2021, this Scandinavian noir crime series, based on the book by Søren Sveistrup, tells the story of Detective Naia's investigation into a series of murders linked to a missing politician's daughter.
2. Borgen: A must-watch political show, Borgen follows the journey of Birgitte Nyborg, Denmark's first female prime minister, as she navigates various political scenarios and personal challenges.
3. Rita: This comedy-drama series revolves around the life of high school teacher Rita, who is known for her unique personality and protective nature towards her students and children. The show tackles important real-life issues while providing entertaining moments.
4. Dicte: A gripping crime drama, Dicte follows crime reporter Dicte Svendsen as she gets involved in solving cases while dealing with personal and professional challenges.
5. Sygeplejersken (The Nurse): A recent show (2023) based on a true story, The Nurse explores the dark tale of a nurse who attempts to kill her patients. The series uncovers the truth through the perspective of another nurse, adding to the creepiness and suspense.
6. The Rain: Set in a post-apocalyptic world after a deadly virus outbreak, The Rain follows siblings Rasmus and Simone as they search for a cure while facing various challenges.
7. Broen (The Bridge): An internationally recognized show, The Bridge revolves around a murder investigation that occurs on the Øresund Bridge, connecting Denmark and Sweden. The series showcases the chemistry between Danish detective Martin Rohde and Swedish inspector Saga Noren.
Films:
8. Jagten (The Hunt): This emotionally charged film tells the story of Lucas, a kindergarten teacher wrongly accused of child abuse. The movie explores the repercussions of false accusations and highlights excellent acting and directing.
9. Flammen og Citronen (Flame and Citron): Set during World War II, this film follows the story of two fighters in the Danish resistance movement. It delves into their moral dilemmas and showcases the complexities of their actions.
10. Druk (Another Round): A black comedy-drama, Druk explores the lives of four high school teachers who embark on an experiment to maintain a specific blood alcohol content to enhance their daily lives. The film tackles both personal and professional consequences.
Danish Crime Drama on Netflix:
Norskov and White Sands are two Danish crime dramas available on Netflix. Norskov follows police detective Tom Noack as he returns to his hometown to tackle a drug problem. White Sands revolves around two detectives investigating a murder in a small seaside town. Both series offer suspenseful storylines and engaging characters.
Danish Serial Killer Shows on Netflix:
The Killing, The Chestnut Man, Darkness: Those Who Kill, and The Bridge are Danish shows on Netflix that explore the theme of serial killers. The Killing follows detective Sarah Lind as she investigates a murder case, while The Chestnut Man follows two detectives trying to unravel a series of murders connected to a politician's missing child. Darkness: Those Who Kill features investigators trying to solve a case involving missing girls. The Bridge depicts a cross-border investigation into a crime committed on a bridge connecting Denmark and Sweden.
Danish Comedy Shows on Netflix:
Rita, Love & Anarchy, Hjørdis, and Elves are Danish comedy shows available on Netflix. Rita revolves around a teacher named Rita and her personal and professional challenges. Love & Anarchy follows the flirtatious relationship between a consultant and an IT technician. Hjørdis is a spin-off of Rita, focusing on the character's efforts to stage a school production about bullying. Elves is a fantasy horror series set during a Christmas vacation on a secluded island, involving mysterious creatures and jump-scares.
Danish Drama Shows on Netflix
If you're looking for gripping Danish dramas to watch on Netflix, we've got you covered. Here is a list of some of the best Danish shows currently available for streaming:
7- Equinox
There are numerous well-produced Danish dramas that revolve around individuals seeking the truth after being wronged. One of the most powerful among them is the thriller Equinox.
Equinox follows Astrid, whose sister and classmates disappeared 21 years ago. Since then, Astrid has been plagued by nightmares and visions.
When Astrid is unexpectedly contacted by a survivor from the events in 1999, she embarks on an investigation to uncover the truth about her sister and the disappearance of the class.
This leads her to a dark and unsettling revelation.
Equinox is a Danish thriller that will keep you on the edge of your seat, and luckily, a second season is in the works.
8- Borgen
The vibrant Nyhavn in the center of Copenhagen is a popular filming location for many Danish shows on Netflix. Borgen is a political drama that revolves around the first female Danish prime minister and her struggle to maintain power.
Created by Adam Price and spanning three seasons, Borgen is set in Christiansborg Palace, the seat of all three branches of the Danish government.
The show provides a fascinating glimpse into the workings of Danish politics, exposing both corruption within the government and idealism and hope.
9- The Rain
The Rain premiered in 2018 and has since run for three seasons.
In this post-apocalyptic story, a virus transmitted through rain wipes out most of the Scandinavian population.
Six years later, two siblings and a group of young survivors search for safety and the truth behind the catastrophic event.
Siblings Simone and Rasmus survived by hiding in an underground bunker, thanks to their father, a scientist working for Apollon.
Before leaving the bunker, their father instructs Simone to protect Rasmus, as he holds the key to finding a cure for the rain-borne virus.
Will the duo be able to find their father and the answers they seek?
10- Warrior
Warrior tells the story of a war veteran burdened with guilt after his final mission with his platoon.
He teams up with the widow of his best friend to infiltrate a dangerous Copenhagen biker gang known for their notorious reputation.
The storyline of Warrior revolves around different communities, including war veterans, police officers, and the bikers.
Interwoven with the action is a budding romance between CC, the war veteran, and Louise, the police officer.
11- The Day Will Come
Many Danish shows on Netflix are set in Copenhagen and feature prominent city landmarks. The Royal Danish Playhouse is one such example. The Day Will Come is set in the 1960s and follows two orphans in an oppressive orphanage.
The headmaster of the orphanage is cruel, and violence and humiliation are a daily occurrence.
The Day Will Come is based on the true horrors of the Godhavn orphanage.
Despite the hardships, the brothers Erik and Elmer find solace in storytelling and their friendship with other children in the orphanage.
Together, they hatch a daring plan for revenge against those who have hurt them, with the help of their newfound friends.
Although this show is difficult to watch, it sheds light on a significant part of history and serves as a reminder not to forget past injustices like those at Godhavn.
12- Herres Veje
Lars Mikkelsen stars in this character-driven drama that explores the influence of faith in modern Denmark.
Translated to "The Lords Ways" in English, the story revolves around a family of priests who have served in the Danish church for over 250 years.
The show follows the family members in their different roles within the church.
Lars Mikkelsen portrays Johannes, a senior priest who is a candidate for the position of Bishop of Copenhagen.
13- Face to Face
Featuring an all-star cast including Ulrich Thomsen and Lars Mikkelsen, Face to Face is a Danish show on Netflix that is a must-watch.
The story centers around Bjorn, whose daughter has recently passed away.
Despite her death being ruled as a suicide, Bjorn firmly believes that something else happened to her.
Follow Bjorn as he delves into the investigation of his daughter's death and uncover the darkness that lies beneath the surface.
14- Greyzone
Birgitte Hjort Sorensen, known for her role in Borgen, stars in Greyzone, a thrilling show that follows the events leading up to a major terror attack in Scandinavia.
Birgitte plays a drone engineer who is taken hostage in her own home by terrorists interested in the technology her company uses.
Greyzone promises to be a nail-biting thriller as one woman tries to stop the impending terror before it's too late.
15- Arvingerne
Arvingerne, also known as "The Legacy" in English, ran for three seasons from 2014 to 2017.
When a mother passes away, her children are confronted with family secrets, inheritance disputes, and a multitude of twists and turns.
Arvingerne explores the themes of secrets, lies, and the complexities of family dynamics. The eldest sibling, Signe, who was put up for adoption, unexpectedly inherits the family manor according to their mother's will.
16- Liberty
Liberty is based on the book written by Jakob Ejersbo.
The series follows a Scandinavian family's journey as they move to Tanzania to start a new life.
As the family settles in, they face numerous challenges and moral conflicts while integrating into the local community and embracing new opportunities.
Don't miss out on this powerful miniseries that tells a tale of starting afresh and embracing change.
Greyzone
CREATOR: Morten DragstedCAST: Birgitte Hjort Sørensen, Ardalan Esmaili & Joachim Fjelstrup
Greyzone, a Danish thriller released in 2018, is a character-driven drama and thriller series starring Birgitte Hjort Sørensen from Borgen. The show revolves around the events leading up to a terror attack in Scandinavia. Birgitte's character is a drone engineer who is taken hostage in her own home. Watch the trailer of Greyzone
Netflix | Amazon | All Release dates
Liberty
CREATOR: Asger LethCAST: Connie Nielsen, Carsten Bjørnlund, Sofie Gråbøl, Charlie Karumi
Liberty is an adaptation of the book by Danish author Jakob Ejersbo. The series tells the story of the author's family's journey through Tanzania. A Scandinavian ex-pat takes his family to South Africa to start a new life. The show explores the challenges faced by the family as they try to integrate into the local community and embrace new opportunities while also dealing with moral conflicts. Although Liberty only ran for one season in 2018, it tells a powerful tale of new beginnings. Watch the trailer of Liberty
Stream Liberty via:
'

Netflix | Amazon | All Release dates
Forbrydelsen
CREATOR: Søren SveistrupCAST: Sofie Gråbøl, Morten Suurballe & Nikolaj Lie Kaas
The Killing, a Danish TV series, gained international acclaim and paved the way for other Danish shows. The brilliance of The Killing still stands out. The first season takes its time to build up the suspense, with the final reveal of who killed young Nanna coming after twenty nerve-racking episodes. The series combines elements of detective and political thrillers, as inspector Sarah Lind's work often intertwines with the world of Copenhagen's politicians. The tone is dark, the acting is naturalistic, and the script remains grounded. The standout performance is from Sophie Gråbøl, who portrays the enigmatic Sarah Lind with a captivating blend of aloofness, determination, and warmth. RATING: 84/100 Watch the trailer of Forbrydelsen
Stream Forbrydelsen via:


'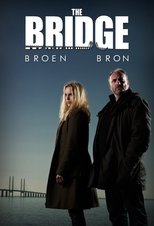 Gidseltagningen
CREATOR: Kasper BarfoedCAST: Johannes Lassen, Alexandre Willaume, Peder Thomas Pedersen, Flemming Enevold
Fear of terrorism serves as a great inspiration for movies and TV shows, and Gidseltagningen is no exception. In this show, 15 people are held hostage in a Copenhagen underground metro, creating a gripping and tense storyline. RATING: 80/100 Watch the trailer of Gidseltagningen
Stream Gidseltagningen via:



'







Arvingerne
CREATOR: Maya IlsøeCAST: Trine Dyrholm, Jesper Christensen & Carsten Bjørnlund
When a mother passes away, her children are exposed to family secrets, bitter inheritance disputes, and a series of unexpected twists and turns. RATING: 78/100 Watch the trailer of Arvingerne
Stream Arvingerne via:

'

Netflix | Amazon | All Release dates
Face to Face
CAST: Ulrich Thomsen, Alma Ekehed Thomsen & Lars Mikkelsen
Face to Face follows Bjorn, a father searching for answers after his daughter's death. Although her death is officially ruled as suicide, Bjorn suspects foul play and begins his own investigation. As he uncovers the truth, he finds himself drawn into a dangerous world. Will he be able to handle the darkness he uncovers? This dark crime suspense series is filled with mystery and grit. Watch the trailer of Face to Face
Netflix | Amazon | All Release dates
King of Denmark
CREATOR: Jesper Waldvogel Rasmussen
CAST: Jens Sætter-Lassen, Filippa Suenson, Neel Rønholt, Solbjørg Højfeldt
"King of Denmark" (Kongen af Danmark) is an impressive historical production that explores the rich history of Denmark's royal house. Although there is limited information available, a teaser has been released. The show has a rating of 80/100. You can watch the trailer of "King of Denmark" here.
You can stream "King of Denmark" on Netflix and Amazon.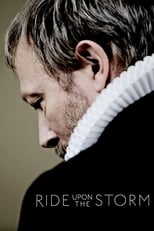 The Lord's Ways
CREATOR: Adam Price
CAST: Lars Mikkelsen, Ann Eleonora Jørgensen, Simon Sears, Fanny Louise Bernth
"The Lord's Ways" (Herrens veje), also known as "Rides Upon the Storm," is an upcoming character-driven drama that explores the concept of faith in modern Danish society. The show has a rating of 80/100. You can watch the trailer of "The Lord's Ways" here.
You can stream "The Lord's Ways" on various platforms including Netflix, Amazon, and more.








Ladies First in Danish TV
If you've been paying attention, you may have noticed that all of the previously mentioned series feature strong female characters as their leads.
Commentators and reviewers have also taken note of this trend. The presence of these strong female characters not only sets apart Danish TV shows, but it also intrigues viewers from outside Denmark.
In the past, female detectives in Hollywood or U.K. series often played supporting roles to their male counterparts. While these women were incorporated into the police detective world, they were typically secondary characters.
Danish crime series challenging the traditional tough-guy cop archetype with strong female characters has captivated viewers from countries where this is not the norm.
This innovative thinking and willingness to deviate from norms extends beyond TV shows and is reflected in Danish society as a whole.
The presence of strong female leads in Danish TV series is a testament to the country's robust gender equality. It also showcases how the state cares for its citizens in a comprehensive manner compared to other Western countries.
However, some Danish scholars view the fascination of the English-speaking world with Danish TV series and its depiction of women with irony. They see it as a portrayal of Denmark as an idealized society of gender equality.
The Exotic and the Familiar in Danish TV Series
Watching Danish TV series, especially crime shows like "The Killing," can introduce viewers unfamiliar with Scandinavia to an unusual form of exoticism.
For viewers from the U.K. and the U.S. who haven't been to Scandinavia, Danish TV series offer a glimpse into a world that is not dramatically different from their own experiences in Western countries. Yet, there are subtle and distinct differences.
In comparison to TV shows or films set in Bangkok or Hyderabad, Danish TV series showcase a subtler display of cultural differences. This uniqueness makes Danish TV shows fascinating to viewers from the U.S. and the U.K.
Denmark is a Western country with similarities in clothing, music preferences, and fast-food chains. However, it is still distinctly different from its Western counterparts.
Danish TV series challenge the traditional roles and stereotypes typically seen in U.S. and U.K. shows. By showcasing strong, complex characters and breaking clichés, Danish TV series offer a refreshing and compelling viewing experience.
Remaining Authentic in Danish TV
A major distinction between Danish TV series and their American and U.K. counterparts is the emphasis on artistic freedom, risk-taking, and staying true to the Danish national character.
DR, the Danish state TV broadcaster, follows an "One Vision" policy for program development. This allows writers, directors, and creatives attached to the shows to express their vision without network interference.
In contrast, American and U.K. networks often suffocate creatives with endless network notes, potentially diluting the essence of promising shows.
The respect for artistic freedom in Danish TV series has resulted in high-quality productions such as "The Killing," "Borgen," and "The Bridge."
Denmark's connection to its national character and sense of place is also evident in these TV series. The country's landscapes and people are integral components of the narratives, garnering international interest and a broadened audience reach.
By focusing on their own culture and unique perspectives, Danish TV series have created captivating and widely appreciated shows on their own terms.
Overall, Danish TV series offer a diverse range of compelling storytelling. Here are a few noteworthy shows to get you started:
- "Darkness: Those Who Kill" - Watch the trailer here.
- "White Sands" - Watch the trailer here.
- "Noia" - Watch the trailer here.
You can stream these shows on platforms like Netflix and Amazon.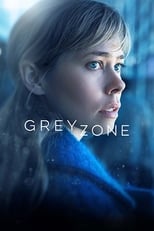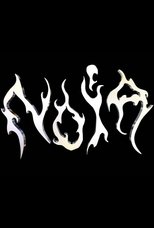 The Rain
CREATOR: Jannik Tai Mosholt, Christian Potalivo & Esben Toft JacobsenCAST: Alba August, Lucas Lynggaard Tønnesen, Mikkel Boe Følsgaard, Lukas Løkken
A new Danish Netflix show is being compared to 'Dark'. It's a post-apocalyptic series created by the same maker of the highly successful political drama. Watch the trailer of The Rain
Stream The Rain from the following platforms:




Netflix | Amazon | All Release dates
Borgen
The Danish show Borgen is a political drama set in Copenhagen, the capital city of Denmark. This captivating series follows the story of a centrist minority party leader who rises to become the first female Prime Minister of Denmark with unexpected cunning.
Filmed in various locations in Copenhagen, the drama unfolds inside Christianborg Palace, the seat of government, Danish parliament, and the news studios of TV1.
The lead roles in the series are portrayed by Danish actors, with Pilou Asbaek being the most internationally famous and recognizable, known for his role as Euron Greyjoy in Game of Thrones.
Borgen consists of three seasons, with each season comprising 10 hour-long episodes. The series has gained popularity among British audiences and was broadcast on the BBC.
Genre – Political Drama
Series – 3 (30 episodes)
Where in Denmark? Copenhagen
Watched by Derek of Robe-Trotting
The Killing
The Killing, also known as Forbrydelsen in Danish, is a police crime drama series that first premiered in 2007. Set in Copenhagen, this renowned series is praised for its intricate plot twists and dark tone.
The cast of The Killing consists of well-known Danish actors who have gained international fame through the series' broadcast in various countries.
The show has achieved significant popularity in the Netherlands, Germany, and the United Kingdom, and has been honored with several awards, including an international Emmy and a BAFTA Award.
The series revolves around Detective Inspector Sarah Lund, with each episode covering 24 hours of the investigation.
Genre – Crime, Drama, Mystery
Released – 2007 to 2012
Main actors – Sofie Gråbøl, Morten Surballe, Lars Mikkelsen, Bjarne Henriksen
Where in Denmark? Set in Copenhagen
Watched by Alexander of the Gourmand Trotter
Jagten (The Hunt)
Although Jagten (The Hunt) is not a television series, it is a captivating film set in beautiful locations such as Ishøj, Gadstrup, and Taastrup. The film deserves a place among the best travel documentaries.
Premiering at Cannes in 2012 and released in Denmark in 2013, Jagten tells the story of Lucas, a 40-year-old man going through a difficult divorce. Unfortunately, he is falsely accused of a serious crime that nearly destroys his life.
The cast includes Mad Mikkelsen, Anita Wedderkop, Thomas Bo Larson, and Alexander Rapaport.
Watched by Chisom Evare of The Awesome Traveler Blog
Not available through Netflix in your country? Get unrestricted access to 15 Netflix libraries around the world (including Norway, Sweden, the USA, and the UK) with Surfshark VPN. You only need 1 subscription to cover every gadget in your house. Click here for more information about Surfshark
Chosen
CREATOR: Kaspar MunkCAST: Malaika Berenth Mosendane, &
Emma has always felt like an outsider in the Danish town of Middelbo, which gained fame for being hit by a meteor 17 years ago. While the citizens are proud of this event, Emma starts to question the truth behind their history. Delving into the past of her town, she uncovers that the story may not be as real as everyone believes it to be. Created by Jannik Tai Mosholt, Kaspar Munk, and Christian Potalivo, this sci-fi mystery series features Malaika Mosendane, Andrea Heick Gadeberg, and Andreas Dittmer. Watch the trailer of Chosen
Stream Chosen on:

Netflix | Amazon | All Release dates
Rita
"Rita" is a Danish comedy-drama that stars Mille Dinesen as an unconventional secondary school teacher named Rita Madsen.
Blunt and forthright, Rita is a dysfunctional single mother who is beloved by her students but struggles to navigate her adult relationships.
The series offers a dose of political incorrectness and raunchiness, but always presents an interesting and multi-faceted female character in Rita. With five seasons, the show is well-written, darkly funny, and supported by an amusing cast of characters.
Originally aired on Danish TV2 in 2012, the final season premiered on Netflix in June 2020. It's definitely worth watching with subtitles to experience authentic Danish humor.
The series has 5 seasons, each comprising 8 episodes, all available on Netflix.
Where in Denmark? The series is filmed in Rødovre, Sjælland, Denmark, a suburb west of Copenhagen.
Watched by Erin of Oregon Girl Around the World
Click to watch Rita on Netflix
Not available through Netflix in your country? Get unrestricted access to 15 Netflix libraries around the world (including Norway, Sweden, the USA, and the UK) with Surfshark VPN. You only need 1 subscription to cover every gadget in your house. Click here for more information about Surfshark
Ragnarok
CREATOR: Adam PriceCAST: David Alexander Sjøholt, Jonas Strand Gravli & Theresa Frostad Eggesbø
Running a record store in a gentrifying neighborhood is a tough challenge for store owner Rob (Zoë Kravitz). However, Rob continues to work there as she has a deep love for pop culture and curating her favorite lists. In a search for healing from heartbreak, she delves into her past relationships and pop culture obsessions, hoping to find a deeper connection within a store surrounded by music. Based on the movie, this romantic comedy series also stars Jake Lacy, Da'Vine Joy Randolph, and David H. Holmes. Read more
Watch the trailer of Ragnarok
Stream Ragnarok on:

Netflix | Amazon | All Release dates
In the thrilling world of Danish television, viewers are greeted with a dazzling array of extraordinary storytelling. From gripping crime dramas and chilling serial killer shows to gut-busting comedies and heart-wrenching dramas, Danish TV series have firmly established themselves as global favorites. With captivating names like "Greyzone," "The Rain," and "The Killing," Danish productions showcase a perfect blend of the exotic and the familiar, leaving audiences spellbound by their raw intensity and captivating narratives. With each show staying true to its roots, Danish TV is a testament to the power of darkness, the indomitable spirit of its characters, and the resounding artistic brilliance that defines this genre. So, why not take a plunge into the unforgettable world of Danish TV series? For it is here that the true magic of storytelling truly begins.