Discover the Finest German TV Shows for Every Genre: From Historical Dramas to Thrilling Crime Mysteries
Are you ready to embark on a thrilling journey through the best German TV shows that will leave you craving for more? From heart-pounding historical dramas to gripping crime thrillers, this list is a curated collection of must-watch series that will transport you to a world of intense emotions and captivating storylines. Get ready to discover the hidden gems of German television as we dive into the realm of Deutschland 83, Dark, and many more phenomenal shows that have taken the small screen by storm. Get ready to immerse yourself in the best German TV shows that will keep you on the edge of your seat!
Dramas and Soap Operas
"Lindenstraße" (Linden Street)
Where to watch: Das Erste
Evil twins, poisoning, and secret affairs take center stage in this popular soap opera. Set on the fictional Lindenstraße in Munich, Germany, the show follows the lives of its characters as they navigate normal events, tackle tough issues, and showcase a diverse cast. Lindenstraße, which has been on the air since 1985, gained fame as the first German program to feature a same-sex kiss. With 1,758 episodes as of March 2020, it remains a beloved and long-standing favorite.
"Verbotene Liebe" (Forbidden Love)
Where to watch: YouTube
Drama is the name of the game in "Verbotene Liebe," one of Germany's most popular soap operas. The show delves into controversial topics like drug abuse, alcoholism, sexual assault, homophobia, incest, and adultery through interrelated family storylines. The complicated relationship between twins Jan Brandner and Julia von Anstetten forms a central focus, offering heart-wrenching moments reminiscent of shows like "Days of Our Lives" and "All My Children."
"Gute Zeiten, Schlechte Zeiten" (Good Times, Bad Times)
Where to watch: DVDs on Amazon
As one of Germany's longest-running soap operas, "Gute Zeiten, Schlechte Zeiten" is known for its portrayal of individual and social struggles faced by its protagonists. The show fearlessly tackles hard-hitting issues such as homosexuality, sexual assault, drug addiction, and underage drinking, all while delivering the drama typical of soap operas.
"In aller Freundschaft" (In all Friendliness)
Where to watch: DVDs on Amazon, ARD Mediathek
"In aller Freundschaft" brings the drama to the fictional Sachsenklinik Hospital in the city of Leipzig. The lives of doctors and nurses interweave to create captivating storylines within the soap opera's small hospital setting. With over 1,000 episodes aired since 1998, the show offers plenty of content to delve into while exploring medical terminology and patient-doctor dialogue.
"Marienhof"
Where to watch: YouTube
"Marienhof," which aired for 19 years, centers around the drama in the fictional Marienhof neighborhood in Cologne. The show gained a following among younger viewers due to its exploration of tough themes such as suicide, adultery, AIDS, and murder. Its realistic character depictions offer a chance to learn more natural German speech while enjoying the gripping storylines.
"Doctor's Diary"
Where to watch: DVDs on Amazon
"Doctor's Diary" follows the character Gretchen Haase, often described as the German version of Bridget Jones. The show explores her personal and professional struggles while working as a resident at a hospital, including her complicated relationship with her boss, Marc. The series offers humor and often exaggerates stereotypical gender roles, providing glimpses into colloquial German language and societal dynamics.
Take the test to see how much Gretchen you are here!
"Bettys Diagnose" (Betty's Diagnosis)
Where to watch: ZDF
"Bettys Diagnose" offers Germany's take on the popular show "Grey's Anatomy." This medical drama follows a group of doctors as they navigate their professional and personal lives. Alongside comedy and romance, the show provides captivating drama and cliffhangers, making it an immersive experience for viewers. It's an excellent choice for learning medical jargon and contextualized vocabulary related to love and relationships.
"Hotel Sacher"
Where to Watch: Prime Video
"Hotel Sacher" is a captivating soap opera set in Vienna in the early 1900s. Inspired by a real hotel in Vienna, the show follows the fictional story of widow Anna Sacher as she takes over the hotel following her husband's death. Power struggles, love affairs, and dramatic storylines drive the narrative as Anna seeks to control her associates and her late husband's business amidst various challenges. Dive into this story of love, drama, and power.
"Im Angesicht des Verbrechens"
CREATOR: Dominik Graf
CAST: Max Riemelt, Ronald Zehrfeld & Marie Bäumer
Join Marek, a cop of Russian descent, as he embarks on a mission to find his brother's murderer. Along the way, he gets entangled in a power struggle within the Russian mafia. "Im Angesicht des Verbrechens" is a thrilling tale of suspense and adventure, featuring Max Riemelt, Ronald Zehrfeld, and Marie Bäumer. Watch the trailer here.
Stream Im Angesicht des Verbrechens via:
Netflix | Amazon | All Release dates
Historical Shows
"Heimat" (Homeland)
Where to watch: DVDs on Amazon
With 32 episodes spanning from 1919 to 2000, "Heimat" offers a sweeping saga that follows a German family through the country's political and social issues. Each feature-length episode provides a deep dive into the central family's domestic life, providing a vibrant picture of German history and society across 81 years.
"Unsere Mütter, Unsere Väter" (Our Mothers, Our Fathers)
Where to watch: Tubi TV
Internationally known as "Generation War," "Unsere Mütter, Unsere Väter" tells the story of five friends and their differing paths through Nazi Germany and World War II. With only three episodes, each 90 minutes long, the show offers a compelling exploration of events through different perspectives, making it an engaging pick for viewers interested in history and cultural examinations.
"Weissensee"
Where to watch: Amazon Prime
"Weissensee" transports viewers to East Berlin in the 1980s, where two families' fates become intertwined. Against all odds, romance blooms between Dunja Hausmann, daughter of a dissident singer, and Hans Kupfer, son of a high-ranking secret police official. As the characters grapple with their relationships and navigate the regime's complexities, they are forced to reassess their attitudes and choose between compliance and resistance. The show provides a moderate pace and offers insights into GDR-specific lingo and societal dynamics.
"Der Gleiche Himmel" (The Same Sky)
Where to watch: Prime Video
"Der Gleiche Himmel" follows two German families on opposite sides of the Berlin Wall during the Cold War in the 1970s. The show centers around a government agent from East Germany, sent on a mission to West Germany to seduce a female analyst and extract information. The series garnered acclaim for its superb acting and phenomenal cinematography. It offers a great opportunity to learn Cold War-era vocabulary, particularly as it relates to Berlin.
The Swarm
CREATOR: Frank Doelger
CAST: Alexander Karim, Cécile de France & Leonie Benesch
Based on Frank Schätzing's international bestseller, "The Swarm" is a thrilling adaptation overseen by showrunner Frank Doelger (Game of Thrones). The show delves into global problems arising within the oceans, as an oil company investigates the mysterious occurrences. Marine biology professor Sigur Johanson makes a fantastic discovery of an ice worm responsible for tsunamis around the world. What follows is a daring adventure as scientists uncover a new creature set on wiping out humanity. The sci-fi thriller stars Alexander Karim, Lydia Wilson, Krista Kosonen, Cécile de France, Oliver Masucci, Leonie Benesch, and Sharon Duncan-Brewster. Watch the trailer here.
Netflix | Amazon | All Release dates
Pastewka
CREATOR: Bastian Pastewka, Oliver Welke, Chris Geletneky
CAST: Bastian Pastewka, Sonsee Neu & Matthias Matschke
Immerse yourself in the fictional everyday adventures of real-life comedian Bastian Pastewka in the show "Pastewka." The series is rated 78/100. Watch the trailer here.
Netflix | Amazon | All Release dates
Stalingrad
The documentary series "Stalingrad" offers a captivating depiction of life in the city. Created by Albrecht Appelt and Gerhard Dengler, Luzia Kollak, the series features a talented cast including Mariya Smolnikova, Yanina Studilina, and Pyotr Fyodorov.
With a rating of 83/100, "Stalingrad" is a must-watch series that delves into the complexities of life during this historic period. Watch the trailer of "Stalingrad" here.
You can stream "Stalingrad" on Netflix and Amazon. Check out all the release dates here.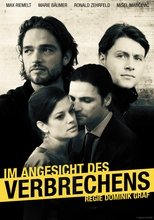 Der Tatortreiniger
"Der Tatortreiniger," which translates to "Crime scene Cleaner" in English, is a German TV show that revolves around Heiko, a professional tasked with cleaning up crime scenes.
Despite its dark subject matter, the show brings a unique blend of humor and crime-solving to the screen. Set in northern Germany, "Der Tatortreiniger" incorporates local dry humor and delivers engaging episodes that focus more on the protagonist's reactions to absurd situations rather than the crimes themselves.
As a viewer, you'll find yourself immersed in the show's light-hearted tone and comedic undertones while exploring deeper themes. With 31 episodes spanning across 7 seasons, "Der Tatortreiniger" offers endless hours of entertainment.
Hamburg serves as the backdrop for this captivating series. If you're looking for an easy-to-watch comedy with a touch of darkness, "Der Tatortreiniger" is the perfect choice.
Watched by Victoria of Guide Your Travel. Stream "Der Tatortreiniger" on Netflix here. For those unable to access the series on Netflix, Surfshark VPN offers unrestricted access to 15 Netflix libraries worldwide, including Germany, the USA, and the UK. Find out more here.
Hamburg is a city that prominently features in several German TV shows available on Netflix.
Deutschland 83
CREATOR: Anna LeVine
CAST: Jonas Nay, Sonja Gerhardt & Alexander Beyer
In 1983, a young and inexperienced soldier from East Germany is tasked with espionage in West Germany. The show is rated 82/100. Watch the trailer of Deutschland 83 here.
Stream Deutschland 83 via:
Netflix | Amazon | All Release dates
Parfum
Creator: Eva Kranenburg
Cast: Friederike Becht, Wotan Wilke Möhring, Juergen Maurer
The famous novel Das Parfum needs no introduction. Inspired by it, this German Netflix Production, Perfume, takes place in a contemporary setting. When a singer is discovered murdered, with her scent glands removed, detectives investigate a group of friends who attended boarding school with her. For a glimpse into the world of Parfum, watch the trailer here.
Stream Parfum via:

'

Netflix | Amazon | All Release dates
Deutschland 86
Creator: Anna LeVine, Jörg Winger
Cast: Jonas Nay, Maria Schrader, Florence Kasumba
A young man is recruited to infiltrate the Army of West Germany. Soon, he discovers that spy work is not as easy as it seems, as he struggles to maintain his cover. To get a taste of Deutschland 86, watch the trailer here.
Stream Deutschland 86 via:





Netflix | Amazon | All Release dates
Das Boot
Creator: N/A
Cast: Tom Wlaschiha, Franz Dinda, Leonard Scheicher
Considered by many as the greatest German war movie of all time, Das Boot was originally released as a TV Mini series in the nineties. Now, it returns with its own sequel as a... Watch the trailer of Das Boot.
Stream Das Boot via:




Netflix | Amazon | All Release dates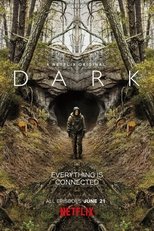 Dark
Creator: Baran bo Odar, Jantje Friese
Cast: Louis Hofmann, Karoline Eichhorn, Lisa Vicari, Maja Schöne
Regarded as one of the finest German television productions since Generation War, Dark is a gripping Netflix original series about a quiet German town plagued by the disappearance of children. However, this has happened before - it's as if events from the past, 33 years ago, are repeating themselves. While often compared to Stranger Things, Dark is undeniably darker. Although this may seem like a marketing ploy, fans of Stranger Things will surely find enjoyment in this unique series. RATING: 94/100 Watch the trailer of Dark.
Stream Dark via:







Netflix | Amazon | All Release dates
Mord mit Aussicht
Creator: Marie Reiners
Cast: Petra Kleinert, Caroline Peters, Bjarne Mädel
Mord mit Aussicht is a German satirical crime series that follows a female detective's adventures in a countryside village. RATING: 83/100 Watch the trailer of Mord mit Aussicht.
Netflix | Amazon | All Release dates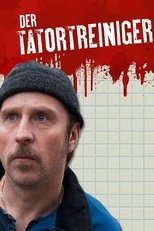 The Houseboat
Two musicians decide to renovate the houseboat of the late Gunter Gabriel, a famous German singer.
Follow the journey of these musicians in this entertaining docuseries as they navigate the challenges, triumphs, and moments of joy involved in the renovation process.
Starring: Olli Schulz, Fynn Kliemann
Where was the series filmed? Elbe River near Hamburg
Click here to watch The Houseboat on Netflix
Not available through Netflix in your country? Gain unrestricted access to 15 Netflix libraries around the world (including Germany, the USA, and the UK) with Surfshark VPN. You only need 1 subscription to cover every device in your household. Click here for more information about Surfshark VPN.
Die Lebenden und die Toten
Creator: Barbara Albert (screenplay)
Cast: Anna Fischer, Hanns Schuschnig, August Zirner
Based on the best-selling novel by Nele Neuhaus, Die Lebenden und die Toten is a mini-series about a team of investigators. RATING: 67/100 Watch the trailer of Die Lebenden und die Toten.
Stream Die Lebenden und die Toten via:

'

Netflix | Amazon | All Release dates
These are just a few examples of the incredible range of German TV shows that have captivated audiences around the world. From thrilling political dramas like "Deutschland 83" to historical masterpieces like "Dark" and "Das Boot," German television offers something for everyone. Whether you're in the mood for a gripping crime series like "Der Tatortreiniger" or a heartwarming comedy like "Pastewka," there's no shortage of fantastic shows to choose from. So why not expand your horizons and dive into the world of German TV? You won't be disappointed.