15 May 2020, 10:15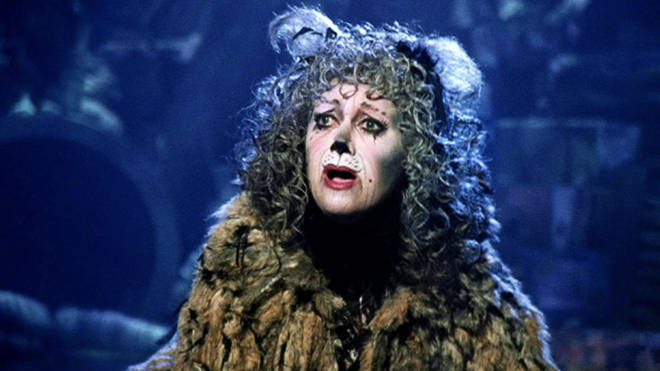 As the world's theatres remain closed, Andrew Lloyd Webber has been serving up a free musical stream on YouTube every week. Tonight, it's the 1998 stage production of 'Cats' starring Elaine Paige...
Andrew Lloyd Webber's Cats is the latest musical to stream on YouTube for free, tonight on Friday 15 May.
Cats became an instant hit with audiences following its premiere at the New London Theatre in 1981. Running for a spectacular 21 years, it's the sixth-longest running West End show in musical theatre history.
Alongside tonight's live stream, Lloyd Webber will be providing a free live commentary, inviting fans to submit questions which he will be answering throughout. Find out below how to watch the musical on YouTube tonight!
Read more: Watch Andrew Lloyd Webber musicals for free during coronavirus closures >
Cats will be streamed on Andrew Lloyd Webber's YouTube channel, The Shows Must Go On, tonight at 7pm BST.
It will be available to watch for 24 hours in the UK and 48 hours elsewhere.
Meanwhile, the successful series, which has so far seen millions of weekly viewers, is expected to continue every Friday.
Read more: Facts about Andrew Lloyd Webber including his musicals and net worth >
Cats is a mysterious tale following the Jellicles, a tribe of kooky cats who must decide which feline in the group will ascend to the Heaviside Layer and come back to a new life.
The iconic 1999 cast includes English singer and actress Elaine Paige (Evita, Chess, Sunset Boulevard) who plays the 'Memory'-singing glamour cat, Grizabella.
She's joined by actor and TV presenter John Partridge, who stars as Rum Tum Tugger; veteran Broadway performer, Jacob Brent, as Mr. Mistoffelees; Jason Gardiner as Alonzo; and Sir John Mills as Gus – along with the show's mighty eighty-piece orchestra.
Read more: 'Phantom' orchestra records 'All I Ask of You' for Lloyd Webber >
The most famous song in Cats is undoubtedly the power ballad 'Memory', which is sung in Act I by Grizabella.
Other hits in Lloyd Webber's soundtrack include 'The Jellicle Ball' and 'Old Deuteronomy', while upbeat tune 'Mr. Mistoffelees' (written for the black-and-white tuxedo tom of the same name) appears in Act II.
In 2019, many of the songs featured in Tom Hooper's twisted 2019 movie adaptation of Cats, along with pop icon Taylor Swift's 'Beautiful Ghosts', which received a nomination for Best Original Song at the 77th Golden Globe Awards.
Watch Cats tonight via YouTube channel The Shows Must Go On at 7pm BST.